We Guarantee
Your Smile
Your smile is precious and unique, sometimes, an expensive investment in cosmetic or orthodontia dentistry has been made to obtain your great smile. Wearing a mouth guard while participating in any activity that carries a significant risk for injury extends this investment and is the best way to protect your smile. We advocate the use of mouth guards even it is an off the shelf one from a store.
Having your dentist make a custom mouth guard offers you added protection and the benefit of a more customized fit since they are constructed from a durable.
If you think of your dental sports guard as a 'petri dish full of germs' you will better understand why cleaning your mouth guard after use is an important step in caring for the guard and your smile.
This is the time of year that we want our patients care about their mouth guards. Your smile is important and the health of your teeth has an impact on your overall health.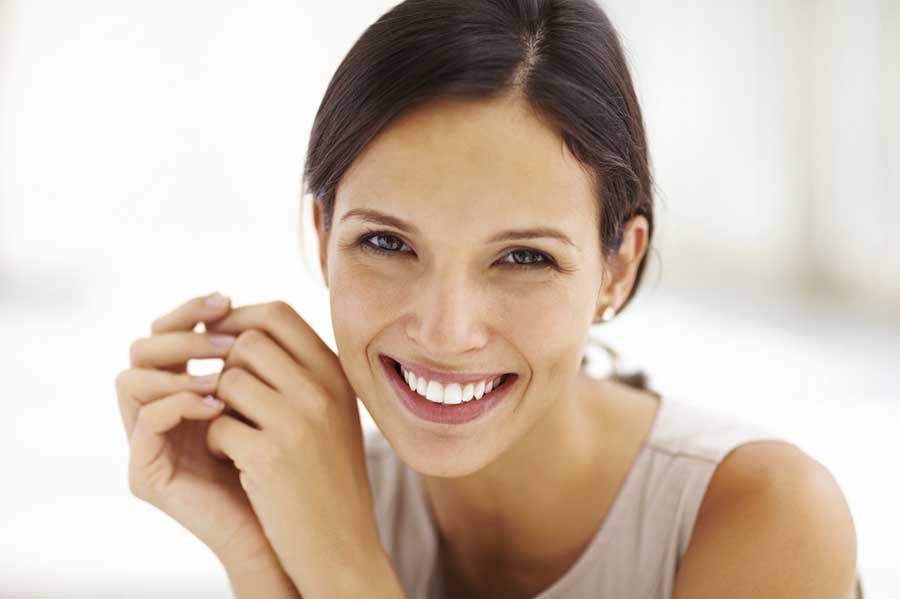 Hey, this is Eric and I ran across ds-dds.com a few minutes ago. Looks great… but now what? By that I mean, when someone like me finds your website – either through Search or just bouncing around – what happens next? Do you get a lot of leads from your site, or at least enough to make you happy? Honestly, most business websites fall a bit short when it comes to generating paying customers. Studies show that 70% of a site's visitors disappear and are gone forever after just a moment. Here's an idea… How about making it really EASY for every visitor who shows up to get a personal phone call you as soon as they hit your site… You can – Talk With Web Visitor is a software widget that's works on your site, ready to capture any visitor's Name, Email address and Phone Number. It signals you the moment they let you know they're interested – so that you can talk to that lead while they're literally looking over your site. CLICK HERE https://talkwithwebvisitors.com to try out a Live Demo with Talk With Web Visitor now to see exactly how it works. You'll be amazed - the difference between contacting someone within 5 minutes versus a half-hour or more later could increase your results 100-fold. It gets even better… once you've captured their phone number, with our new SMS Text With Lead feature, you can automatically start a text (SMS) conversation. That way, even if you don't close a deal right away, you can follow up with text messages for new offers, content links, even just "how you doing?" notes to build a relationship. Pretty sweet – AND effective. CLICK HERE https://talkwithwebvisitors.com to discover what Talk With Web Visitor can do for your business. You could be converting up to 100X more leads today! Eric PS: Talk With Web Visitor offers a FREE 14 days trial – and it even includes International Long Distance Calling. You have customers waiting to talk with you right now… don't keep them waiting. CLICK HERE https://talkwithwebvisitors.com to try Talk With Web Visitor now. If you'd like to unsubscribe click here http://talkwithwebvisitors.com/unsubscribe.aspx?d=ds-dds.com
Do you need clients? We compiled some of the world's top databases for you at ridiculous low prices. $49 for any of our databases or $99 for all 16 databases! Visit BestLocalData.com Regards, Glinda
19 Apr 2021
- Glinda Terrill
Hey there Trim your dog's nails safely from home. Get it while it's still 50% OFF + FREE Shipping Buy here: pawsafer.shop All the best, Jared Dental Solution!
Hi ds-dds.com Owner, Do you want to know the Secrets To Mastering Internet Lead Conversion? I spent the last 10+ years generating, calling and closing Internet leads. I will be sharing my decade long conversion code for you to copy during this new, free webinar! During the webinar, I will show you: Every business needs to capture more leads, create more appointments, and close more deals. If you commit to mastering the content in this session, you will earn more money immediately– not in six months or a year, but literally as soon as you put your new knowledge to work. I have used this method on 1,000's of Internet leads of all price points. If you want Internet leads, I have the key to CONVERTING them. Hope you can make it... https://TalkWithWebTraffic.com/Webinar If getting more Hot Phone Leads is a part of your business plan (and why wouldn't it be?), I've got great news for you. 1. 12 ways to generate seller leads 2. How to get seller leads on the phone 3. What to say on the phone so you get instant sales 4. The Key to SMS Marketing 5 Never Cold Call Again 6. Better leads = Faster conversions 7. The four keys to inside sales success 8. The 10 steps to a perfect sales call with an Internet lead More than 7,000 people have already registered. The last time I did a webinar with Top Producers, hundreds of people got locked out and could only watch the replay. Get your spot now and tune in early! ==> Save my spot https://TalkWithWebTraffic.com/Webinar We've become obsessed with making sure our clients are converting the leads we generate for them. How much are you getting back in commissions compared to how much are you spending on advertising? But what is even better than a great ROI is a quick ROI. During this live webinar I will show you how we can help you generate higher quality leads that are easier to convert, fast. ==> Register at https://TalkWithWebTraffic.com/Webinar Your #1 Fan, Linda Miller Be there or be square. If you'd like to unsubscribe click here http://talkwithwebtraffic.com/unsubscribe.aspx?d=ds-dds.com
14 Apr 2021
- Linda Miller
Hi Meet your best Buds - True Wireless Earbuds with amazing sound, convenience, portability, & affordability! Order yours now at 50% OFF with FREE Shipping: musicontrol.online The Best, Jere Dental Solution!
My name's Eric and I just found your site ds-dds.com. It's got a lot going for it, but here's an idea to make it even MORE effective. Talk With Web Visitor – CLICK HERE https://talkwithwebvisitors.com for a live demo now. Talk With Web Visitor is a software widget that's works on your site, ready to capture any visitor's Name, Email address and Phone Number. It signals you the moment they let you know they're interested – so that you can talk to that lead while they're literally looking over your site. And once you've captured their phone number, with our new SMS Text With Lead feature, you can automatically start a text (SMS) conversation… and if they don't take you up on your offer then, you can follow up with text messages for new offers, content links, even just "how you doing?" notes to build a relationship. CLICK HERE https://talkwithwebvisitors.com to discover what Talk With Web Visitor can do for your business. The difference between contacting someone within 5 minutes versus a half-hour means you could be converting up to 100X more leads today! Eric PS: Studies show that 70% of a site's visitors disappear and are gone forever after just a moment. Don't keep losing them. Talk With Web Visitor offers a FREE 14 days trial – and it even includes International Long Distance Calling. You have customers waiting to talk with you right now… don't keep them waiting. CLICK HERE https://talkwithwebvisitors.com to try Talk With Web Visitor now. If you'd like to unsubscribe click here http://talkwithwebvisitors.com/unsubscribe.aspx?d=ds-dds.com
Have you had enough of expensive PPC advertising? Now you can post your ad on 5000 ad sites and you only have to pay a single monthly fee. These ads stay up forever, this is a continual supply of organic visitors! Check out our site now: http://bit.ly/get-unlimited-web-traffic
13 Apr 2021
- Niklas Morris
Good day, My name is Eric and unlike a lot of emails you might get, I wanted to instead provide you with a word of encouragement – Congratulations What for? Part of my job is to check out websites and the work you've done with ds-dds.com definitely stands out. It's clear you took building a website seriously and made a real investment of time and resources into making it top quality. There is, however, a catch… more accurately, a question… So when someone like me happens to find your site – maybe at the top of the search results (nice job BTW) or just through a random link, how do you know? More importantly, how do you make a connection with that person? Studies show that 7 out of 10 visitors don't stick around – they're there one second and then gone with the wind. Here's a way to create INSTANT engagement that you may not have known about… Talk With Web Visitor is a software widget that's works on your site, ready to capture any visitor's Name, Email address and Phone Number. It lets you know INSTANTLY that they're interested – so that you can talk to that lead while they're literally checking out ds-dds.com. CLICK HERE http://talkwithcustomer.com to try out a Live Demo with Talk With Web Visitor now to see exactly how it works. It could be a game-changer for your business – and it gets even better… once you've captured their phone number, with our new SMS Text With Lead feature, you can automatically start a text (SMS) conversation – immediately (and there's literally a 100X difference between contacting someone within 5 minutes versus 30 minutes.) Plus then, even if you don't close a deal right away, you can connect later on with text messages for new offers, content links, even just follow up notes to build a relationship. Everything I've just described is simple, easy, and effective. CLICK HERE http://talkwithcustomer.com to discover what Talk With Web Visitor can do for your business. You could be converting up to 100X more leads today! Eric PS: Talk With Web Visitor offers a FREE 14 days trial – and it even includes International Long Distance Calling. You have customers waiting to talk with you right now… don't keep them waiting. CLICK HERE http://talkwithcustomer.com to try Talk With Web Visitor now. If you'd like to unsubscribe click here http://talkwithcustomer.com/unsubscribe.aspx?d=ds-dds.com
Want to find out how to get zero cost traffic for your site? Have a look at these five high traffic sites where you can advertise your site absolutely free: http://bit.ly/get-free-web-traffic-using-these-sites
11 Apr 2021
- Tania Coover
Hi, We're wondering if you've considered taking the written content from ds-dds.com and converting it into videos to promote on Youtube? It's another method of generating traffic. There's a 14 day free trial available to you at the following link: https://www.vidnami.com/c/XTWQY-vn-freetrial Regards, Helena
10 Apr 2021
- Helena Junkins